Liquify are official Shopify Experts & Partners since 2014. If you follow a link to Shopify from our website and make a subsequent purchase this may result in a commission at no extra cost to you. Our opinions remain our own.
In this article we'll cover What is Shopify Email Hosting? Shopify offers a number of useful services bundled within a single package making it one of the most popular eCommerce platforms available. Within this, Shopify offer their own web hosting service to host your store, but one thing that is still lacking however, is Shopify email hosting directly. Instead they offer Shopify email forwarding which is a method of delivering email to a second email address whilst pretending it's sent to the first.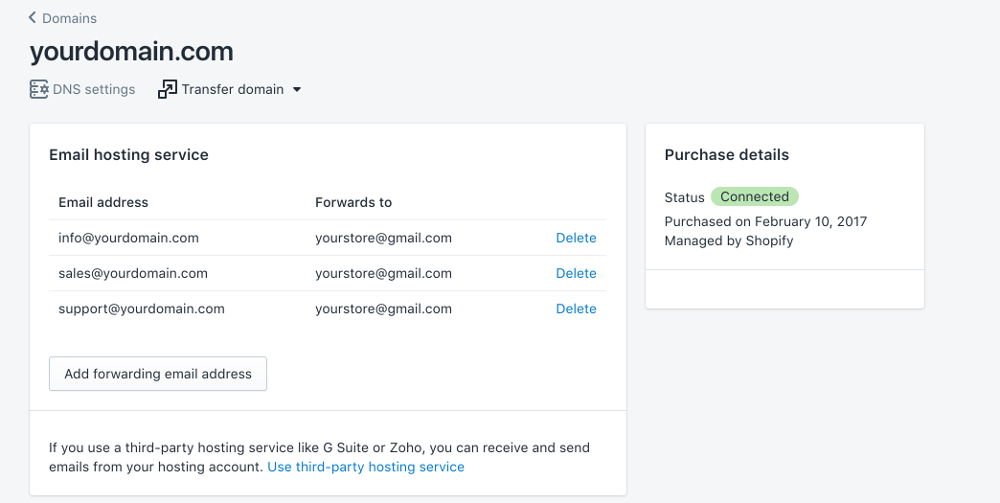 In this instance – using Shopify email forwarding – you can make a store specific email address that on the surface looks like your business e.g. info@yourstorename.com that forwards onto a third-party mailer like Gmail, Outlook, Yahoo or others.
Instructions for Shopify email forwarding can be found here. But before you jump in and start creating them – read on as there are some common problems with Shopify email forwarding.
Shopify email forwarding may seem like a good solution when you don't have your own email addresses but it has two major problems with it:
Emails can sometimes get lost during the forwarding process with some not being delivered at all – or late. This means you may not receive a customer order leading you to provide poor response time or service which will hinder your store's success in the long run.
Shopify email forwarding does not allow you to reply to emails, so if you reply to your customers, you will do so with the email account you are forwarding to. So your customer they will see the sender email address. For example:
Let's say you've set up the email forwarder info@yourstorename.com within Shopify. This mailbox doesn't exist it simply forwards mail to yourpersonalmail@gmail.com. So if you reply to a customer – it will be sent from yourpersonalmail@gmail.com. What kind of business sends emails from a gmail account?
This is not a professional solution for email and you're not going to become a successful store if you use it.
Most people use a dedicated Shopify email hosting service like Shopped email.

What to do if Shopify email forwarding is not working?
If you have set up Shopify email forwarding and are finding it's not working, check your spam folders first. This is a common occurrence for replies to end up there because it's been forwarded from another email, more so if you have it set up forwarding from a chain of emails. This is because most email clients flag them as spam because they leave an impression that they are pretending to be someone they're not.
If the email isn't in the spam folder either, you will have to take it up with Shopify support. It's important to note that forwarded email has a tendency to get lost, forever, not just in spam folders, but other mail filters as well.
If you continue to experience issues with Shopify email forwarding, it would be wise to consider setting up Shopify email hosting from a dedicated email host. Shopped email, for example, is a dedicated email hosting option that are currently the only ones providing specific Shopify email hosting.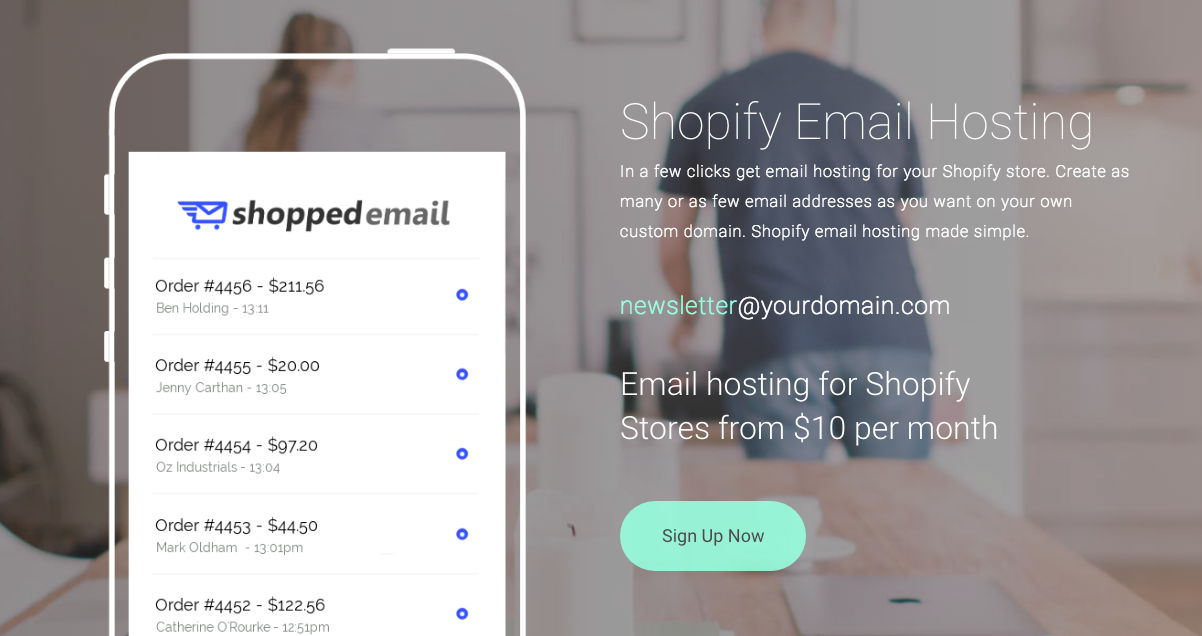 Why can't I send Email from my own domain using Shopify email forwarding?
This is because of the way that Shopify have set up their services. The only option they have for now (and it doesn't look like it will change soon) is Shopify email forwarding, which differs from Shopify email hosting.
When you use Shopify email forwarding, all the emails can be received at your gmail or Yahoo account, but you're unable to send anything out using that email address.
If you want to have the option to send emails from your custom email address, you will have to choose a Shopify email hosting service, like Shopped Email.