Liquify are official Shopify Experts & Partners since 2014. If you follow a link to Shopify from our website and make a subsequent purchase this may result in a commission at no extra cost to you. Our opinions remain our own.
Wondering what to do with Shopify Sitemaps? Do you need to know about them or do anything with sitemaps and Shopify? In this guide we're going to cover everything to do with Shopify sitemaps – and yes you do need to know what they are if you plan on running a successful Shopify store.
Better SEO means customers are more likely to come across your Shopify store via search engines and organically, and this increased traffic generally translates to sales. So it's important to do everything you can do index properly on search engines and Shopify Sitemaps are one way of doing this so you can take an active step towards improving your SEO, organic traffic and sales.
What is a Shopify Sitemap?
In Shopify, your sitemap is a record file that holds all the information about your store and all of its web pages. A sitemap is used in order to "explain" to search engines such as Google how you have organised the content on your site. Shopify Sitemaps are read by web crawlers like Googlebot who aim to index your site and this file helps them read your website in a more intelligent way.
Shopify sitemaps will help search engine crawlers to easily navigate your site, particularly because your Shopify sitemap also holds valuable metadata about the pages you list there. Metadata includes information about how often the page changes, when the page was last updated and how important the page is when compared to other URLs on your website.
Where do I Find my Shopify Sitemap?
As soon as you launch your Shopify store, you will also have a sitemap because all stores automatically generate a Shopify Sitemap, with the default name of each being sitemap.xml. This file will contain all the metadata of the store—links to products, pages, blog posts, product images, and more.
In order to access your sitemap, you will have to go to the root directory of your store, which you will find under your store's primary domain name. First, you will have to type your primary domain name into the address bar, and then add /sitemap.xml to the end.
An example sitemap location would be: Your-Store.com/sitemap.xml.
This file will link to separate sitemaps of your site, so your products, blog, collections, and other web elements will each have their own sitemap as well. The sitemap updates automatically every time you make a change to your store. If you need help finding your site map, Shopify developers will be able to help do this for you.
How do I Submit my Sitemap to Google?
When you submit your Shopify sitemap to Google, you will help crawlers navigate your site easier but before you are able to submit your sitemap, you will be required to verify your site with Google, which is a bit tricky, so Shopify store owners often employ Shopify developers to do this for them.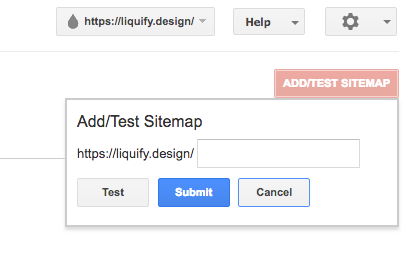 This step is required, so Google knows you are the correct owner of your Shopify Store and there are two verification options: through a meta tag or via Analytics. Both options require you to log onto Google Webmaster tools, and choose the verify website option but from there you will be able to choose from the multiple verification methods available. The meta tag method can be found under "alternate methods" and you will be instructed to copy the HTML tag and add it to your homepage.
It's important to know that you can only verify your Shopify site if you disable your online store password and you should also leave the HTML tag you copied on your store in order to stay verified and be able to send Shopify Sitemaps.
Once your Shopify site is verified in google, you should:
Go to Google Search Console > click the name of your website > click "Sitemaps" >"Add/Test Sitemap" button (red)> you will get a prompt to enter the sitemap URL, so type it in
Make sure you have typed it in correctly, and click the "Submit Sitemap" button.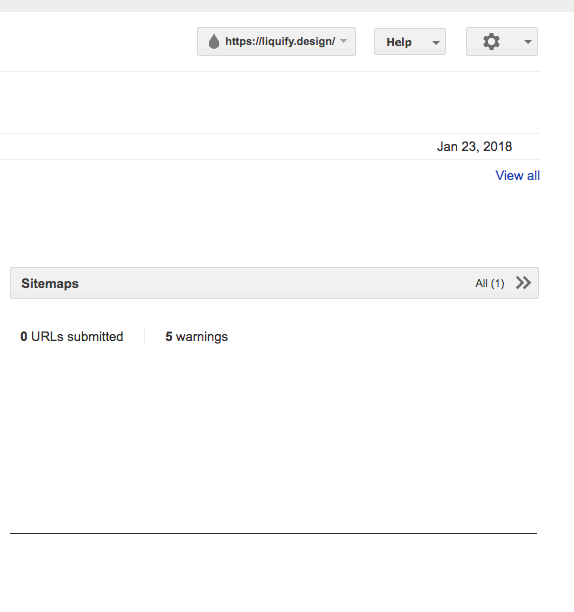 How often do I need to update/resubmit my Shopify Sitemaps?
Shopify sitemaps update automatically – but you should remember to re-submit them if your content changes considerably. For example if you add a new range of products you may want to resubmit your Shopify sitemap to webmaster tools.
How about errors in my Shopify Sitemaps?
Sometimes you may get error warnings on your Google webmaster tools console. You should take steps to fix these immediately.
Need Help with your Shopify Sitemaps?
Our Shopify developers will happily assist you in locating and submitting your sitemap, plus , they can help you build custom Shopify sitemaps and feeds. Contact us today to receive a quote and help take that active step towards better SEO and more potential traffic for your store.
You can also read the official Shopify documentation on sitemaps.