Liquify are official Shopify Experts & Partners since 2014. If you follow a link to Shopify from our website and make a subsequent purchase this may result in a commission at no extra cost to you. Our opinions remain our own.
The ability to stack discounts on Shopify has officially (finally) arrived.
In the past Shopify have only offered the use of a single discount coupon with Shopify Plus developers creating discount management with the Scripts App to combine multiple discounts. This was a lengthy, complex and frustrating process for some Shopify merchants.
For customers on your Shopify store, it provides them with more savings, more options and overall more incentive to buy.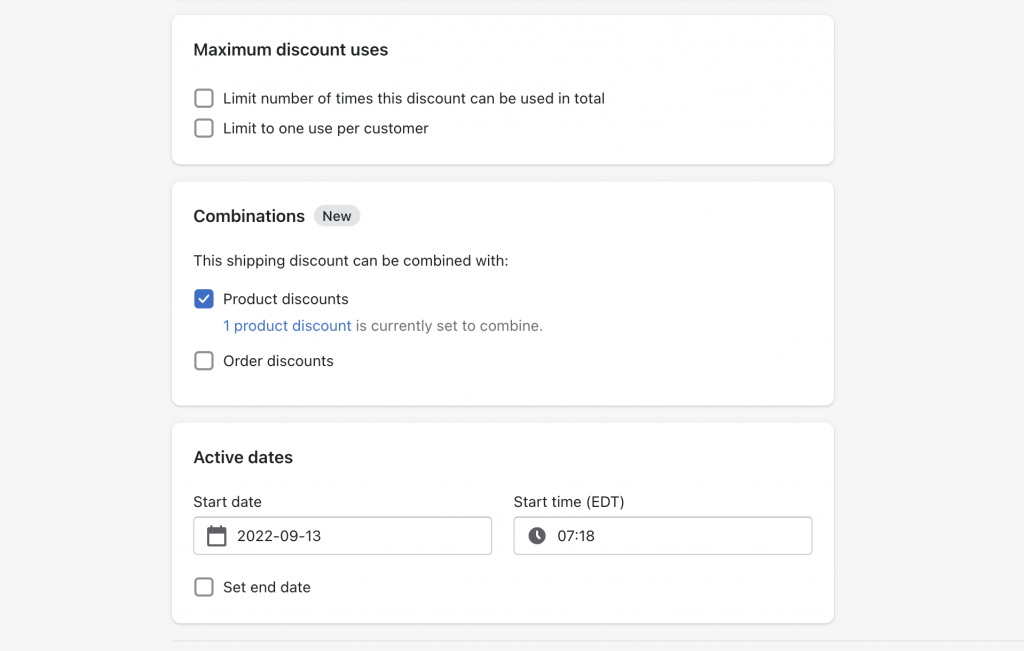 Now, to make it even easier for merchants and their customers, Shopify has introduced discounts that can be stacked and multiple discount coupons that can be applied to the same cart.
With this you can launch offers that fit the business needs. Whether that's multiple automatic discounts in one order, having the ability to set automatic free shipping with other promotions, or allowing customers to apply a combination of discount codes to different products on the same order.
Shopify has made it even more compelling for merchants to utilize combined offers by making the implementation easy with no coding needed, so anyone can create and run multiple promotions directly from their store admin. As the creation of combination discounts can be complex to manage however, a Shopify expert can ensure stacked discounts work correctly.
Multiple Automatic Discounting: this can Increase product interest and help increase average order value, without having to make customers enter multiple discount codes at checkout.
Example: spend $100 on t-shirts and get 10% off, spend $150 on pants and get 20% off, and offer free shipping for orders over $100.
Order and free shipping discounts combined: adding order discounts is a great way to get potential customers to add more to their cart.
Example: for first time buyers you may provide customers with a 'WELCOME10' code that gives a 10% off discount to be used on their first order. You may also consider adding free shipping for orders over $100 to encourage the final purchase.
If you are thinking of changing your store to include the new Shopify discount combinations, you may need to rethink your scripts. Care should be taken about how all discounts stack and in what order they stack.
For example, if a customer gets $10 off and 10% off, the order of discounting matters.
If we take an order costing $100, customers could add $10 off to make it $90, and then add an additional 10% off to make it $81 in total.
We recommend the assistance of a Shopify expert to help transition and optimize Shopify discounts. Contact our Shopify developers today for any advanced stacked discounts using discount coupons, automated discounts or script discounts.