Liquify are official Shopify Experts & Partners since 2014. If you follow a link to Shopify from our website and make a subsequent purchase this may result in a commission at no extra cost to you. Our opinions remain our own.
Shopify and Woocommerce (with WordPress) Compared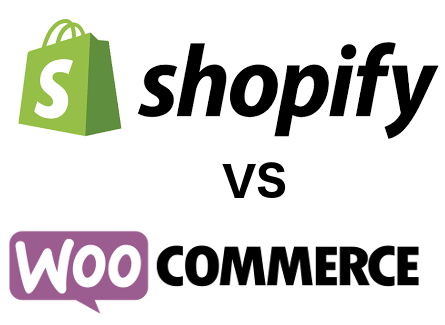 Confused about whether to use Woocommerce vs Shopify? Thinking about starting an eCommerce store or moving platforms? Not sure which eCommerce platform is right for your business? You're not the only one confused when it comes to the choice between Shopify vs Woocommerce. Thousands of people search in google for this very answer every month. And getting the right answers is difficult. You have to wade through a load of information and consider all the fragments of information – some of which may not be up to date or terribly accurate.
We're an eCommerce agency and have built and maintained eCommerce websites with both Shopify & Woocommerce. So we're in the perfect position to compare them so you can make an informed decision about which is the most suitable eCommerce platform for your business.
This article was written in November 2017 and we'll try our best to keep it updated because platforms do change and evolve. Remember: when comparing platforms you should always pay attention to when the content was updated. Things move quickly online and what was true 5 years ago no longer is the case.
Over the years we've helped thousands of clients make the tricky decision about which eCommerce platform is right for them. And some clients have gone on to make substantial seven figure sales because of listening to our advice.
Today we're going to go into detail about which is the best ecommerce platform between Shopify and Woocommerce. We'll cover all the important things like feature, costs, security, scalability and more. They are both popular platforms.
Before we get down to details – we're going to just have an overview of the two platforms. But if you're interested in something specific you can also jump straight on down to one of these:
Shopify – An Overview
Shopify is a dedicated eCommerce platform. Important word in that last sentence is dedicated. It was built from the ground up for eCommerce by eCommerce specialists and has been gaining traction ever since launching in 2004. It's become so popular that Amazon's own offering (Amazon Web Stores) couldn't compete with them. We're talking about a monster platform here which was built for businesses that sell online and is now listed on the NY stock exchange. Big brands like Tesla and Disney use it. It's fucking amazing.
Shopify supply the software you need to run an online store as well as the hosting to deliver your store to every corner of the world – all in one package. It's a fully hosted SAAS service with all the features you could ever need. You get everything you need to run a store for a fixed monthly fee (starting from $29/month – view all Shopify plans and pricing here).
In short: Shopify is the most versatile and comprehensive dedicated eCommerce CMS in the world and it caters for every kind of business. It's fast, secure and pretty damn good value. If you are thinking about running an online store/shop you need to give this platform some serious consideration.
Important points to note about Shopify when comparing to Woocommerce:
It is a dedicated eCommerce platform
You pay a fixed monthly fee which covers everything – including updates, security, support, hosting, software and more.
It is fully PCI compliant (which means that you can safely accept credit/debit cards without breaking the law).
You get full support 24/7 – by email, phone and chat.
It has a 2 week free trial which you should try.
A lot of people get confused about Woocommerce and WordPress and what it all means. Let's start at the beginning:
WordPress is a blogging platform. It's not a dedicated eCommerce platform. Typically WordPress is used to power non-eCommerce websites. Websites which are content based typically use WordPress. So out of the box – WordPress can't be used for eCommerce.
This is where Woocommerce comes in. You can make a WordPress powered website into an online store with the use of a plugin called Woocommerce. (a plugin extends the core functionality of the WordPress platform.)
WordPress is open source – which means that people who develop and maintain the core code and plugins errr…do it for free. Or at least that's the common mis-perception. Think about it for a moment as a business owner. Does anyone do anything for free? Really? Really? Really? Do people with a high level of skill really spend their free time making software for purely altruistic reasons?
Of course they don't. Only a total moron would believe that. True – developers love to share code. But that doesn't mean they want to code for free.
If you scratch below the surface you'll find that everyone who develops for WordPress has an ulterior motive. Their initial offering may be a free piece of software but the ultimate goal – is almost always business and making money. Sometimes it's even more malicious. This is something which is often overlooked in the Woocommerce vs Shopify argument. So if you think WordPress and everything around it is is free you need to get a reality check. There is no such thing as a free website. More on costs later…
WordPress is self-hosted. That means that you need to pay for a host and then install the WordPress software (which is free) and then add the required plugins (one of which is Woocommerce) to launch your online store. The core WordPress software is free but hosting is not. And a lot of good plugins (which you will need) are not free. It's a false economy to think that it's free.
The important things to note about WordPress are:
That it's not a dedicated eCommerce platform.
A woocommerce store is usually setup by an amateur blog owner.
It's not free (as many people often say) – you do need to pay for a host, probably some apps/plugins also as well as security and maintenance. More on the costs of running a WordPress site below.
Woocommerce is a plugin which can be used to make a WordPress blog into a store. So you have a blog with store functionality added on.
You are also responsible for (paying for) security updates which a developer will need to do.
You get no support. Your hosting provider will not help you with your website – when you have problems you will need a developer.
WordPress + Woocommerce + a cheap server is not PCI compliant. This means that you cannot safely accept credit/debit cards. It's not secure – more on this later.
There is no free trial.
Scalability is hard with Woocommerce – more on this later.
Below we're going to go into more detail and compare platforms on different aspects. At the end of each we'll give a score.
Features of Shopify vs WooCommerce
Both Shopify and Woocommerce give you the tools you need to sell products online. We're not going to spend much time on this because the simple answer is that both give all the required features for running an online store. Whether you're selling online courses or homemade jam – both platforms offer absolutely everything you could ever need to run an online store. In terms of features they are pretty close. Shopify comes out on top because it has a killer feature called channels – which enables you to sell on multiple channels like Amazon and Facebook in seconds. WordPress doesn't have this feature.
Shopify vs Woocommerce on Features:
Shopify: 7 points
Woocommerce: 3 points
Shopify vs Woocommerce – Security
Security should be a major consideration when it comes to running an online store and is usually overlooked by newbies. Focus on security because it will cost you your business one hundred fold if you don't.
How secure will the customer data be? Can you securely process credit and debit cards? Can it be easily hacked? These are the questions you need to be asking yourself as an online business.
Shopify trounces WordPress with Woocommerce on security. Why? It's all about accountability.
Nothing is safe online. Absolutely nothing. Even the most sophisticated corporations in the world get hacked. You can't open a newspaper without seeing a new hacking story.
With a Shopify store – Shopify provide a PCI level one compliant server which they are responsible for. They are responsible for maintaining the security of payments on the checkout which means that if something goes horribly wrong – all the fingers of blame go to them. They develop the code and they are liable for maintaining it. They maintain the security and they provide some pretty solid levels of security. It's not your responsibility.
I'm yet to see a Shopify store get hacked. Their security is excellent.
With WordPress + Woocommerce you are responsible for hosting the website and every detail of website security. If you get hacked – it's your fault and could cost you big time. You do not have a PCI compliant checkout and since it's open source code – everyone can see and find the security loopholes. Some of the biggest plugins for WordPress have been found to contain code which allows just about anyone to hack them – leaving millions of websites vulnerable.
This doesn't mean that WordPress with Woocommerce can't be made secure. You will need to spend a lot of money on security. In the first instance – to harden the server, database and WordPress installation. And then to check the plugins and theme for malicious code. And these things need updating every month. We're not saying that you can't have a secure WordPress website. You can. It just costs a lot of money and you need to keep maintaining it. With Shopify you don't. You're secure from day one.
Interestingly – not so long ago Woocommerce themselves (as in the company that develop the plugin) got hacked – leaking card details online for months. Our business card details got stolen also and money was taken from our account. This was because a server running Woocommerce was compromised. If Woocommerce themselves can't even make their own software secure then who can?
Shopify vs Woocommerce on User Security:
Shopify: 10 points
Woocommerce: 0 points
Shopify vs Woocommerce – Costs
The cost calculation of Shopify vs Woocommerce is one where most people screw up and forget all the potential costs. It's a false economy to think that WordPress is cheaper than Shopify. It sometimes is but often it isn't. There are 3 main costs to consider with a platform: platform fees, hosting fees & maintenance fees. Let's cover them all:
Shopify Costs
Fixed platform fees: starting from $29/month.
Hosting fee: $0
Maintenance fees: $0
WordPress/Woocommerce
Platform fees: $0
Hosting fee: $20-750/month depending on usage/speed (a $5/month hosting package will not do). $100/month for decent international hosting.
Maintenance fees: Unknown? $50-500/month
Anyone who thinks that maintenance on a WordPress website is as simple as clicking to update WordPress and plugins obviously doesn't know what they are doing. Updating a plugin, theme, database, server – often results in a broken website. We see it every week. People who don't know what they are doing try to update the website and break it. Usually the result is lost sales and a few hours work from a developer.
When you have a WordPress website with Woocommerce you need a host. If you are selling internationally you need a host and a CDN (content delivery network). So you should bank on spending at least $30-50 per month minimum. If you spend more you'll get a better host. If you have lost of customers/traffic it may cost more. Decent WordPress hosting usually costs around $100/month for a mid sized Woocommerce site.
So – as you can see – Shopify offers a better deal for most online businesses. They will take care of your hosting and maintenance. WordPress can be a few dollars cheaper to launch – but with a cheap shared host you won't be selling much and will need to pay someone to maintain the site. In the long run it will cost much more.
Shopify vs Woocommerce on Costs/Price:
Shopify: 7 points
Woocommerce: 3 points
Shopify vs Woocommerce – Scalability
When you start an online store you need to think about scalability because you will start to grow and as you do your eCommerce platform will need to grow with you. So which platform is more scalable out of Woocommerce + WordPress and Shopify?
Shopify is far, far more scalable than Woocommerce for the following reasons:
Shopify allows you to train staff quicker than with Woocommerce.
Shopify integrates with many third party tools and services (which you'll need as your business starts to grow) and custom integrations can be built as required.
Shopify has different plans – each unlocking different features and you can upgrade at any time.
And at the very top of the Shopify ecosystem you can use Shopify Plus which is the best eCommerce platform in the world and used by huge brands like Tesla and Disney.
Shopify delivers web pages to every corner of the world using a very fast CDN so scaling internationally is not a problem. You're already able to sell hundreds of products a second from day one. You don't need to worry about hosting and uptime – Shopify's servers manage huge volumes of traffic every day and can process unlimited transaction.
Most importantly in scalability – Shopify has channels. Channels allow you to instantly sell in different marketplaces like Amazon (the biggest marketplace in the world) and on Facebook (the biggest social media platform in the world.) These channels are expanding all the time.
Channels totally blows WordPress and Woocommerce out of the water here. Imagine having a store. In a few clicks you can expand to Amazon – connecting with millions of customers worldwide. Then Facebook. Your sales have suddenly trebled. All data and stock is synched. WordPress doesn't offer that. Shopify does.
Shopify vs Woocommerce on Scalability:
Shopify: 9 points
Woocommerce: 1 point
User Interface of Shopify vs WooCommerce
WordPress wasn't built for eCommerce. And the Woocommerce back-end is as ugly and unintuitive as shit. I'm not going to lie to you. Woocommerce is a bit like using an old Windows computer from 1998. Shopify on the other hand is sleek, simple, intuitive and highly efficient. Shopify is like a high performance Mac.
Shopify has invested in employing people who think things through in terms of UI/UX. WordPress with Woocommerce is just cobbled together in the admin section. Anyone who is used to working on a Mac or anyone who values their time should definitely use Shopify. It's faster, smarter and designed for people who need to get things done.
Shopify vs Woocommerce on User Interface:
Shopify: 10 points
Woocommerce: 0 points
Client Success – Shopify vs Woocommerce
We have several Shopify clients seven figure annual sales. We have no clients using Woocommerce with anything close to six figure annual sales. All our successful clients are all on Shopify.
Woocommerce and WordPress power around 30% of online stores each. Remember that most Woocommerce stores are setup by amateur bloggers who sell very little.
Shopify vs Woocommerce on Client Success
Shopify: 10 points
Woocommerce: 0 points
Integrations – Shopify vs Woocommerce
As your online business grows you'll find that you need to integrate with 3rd party tools. Typically these are things like: accounting software, warehouse and fulfilment, mailing lists, inventory syncing etc. The list is endless.
Both WordPress and Woocommerce make it very easy to integrate with 3rd party tools. Shopify has some better tools for integrating with accounting software. But most major software houses will develop integrations for both so we're going to call this one a draw. You won't struggle to integrate with 3rd party tools with either of these platforms.
Shopify vs Woocommerce on Integrations
Shopify: 5 points
Woocommerce: 5 points
Developer & Designer Community – Shopify vs Woocommerce
Both Shopify and WordPress have an excellent designer/developer community. You will not struggle to find people to help you with your store.
Both these platforms have a thriving ecosystem of designers and developers. Shopify tends to have more eCommerce focussed designers/developers simply because it's a dedicated ecommerce platform. WordPress tends to have fewer eCommerce experts because most people don't use WordPress for eCommerce.
Shopify has an official Expert directory with a high level of control on who is listed. We're official Shopfify experts and work hard to maintain that status. WordPress doesn't offer an experts directory but many design agencies and freelancers work with WordPress.
Shopify vs Woocommerce on Designer & Developer Community
Shopify: 6 points
Woocommerce: 4 points
Ease of Maintenance – Shopify vs Woocommerce
Maintenance is required on all eCommerce stores from time to time. This is not about changing the design of the website or the products. It's about updating the core software and host so that it's secure and will continue to work with everything else on the website as well as the devices that people use. For smaller stores maintenance can be 2-3 times per year but larger stores require weekly or even daily maintenance.
With WordPress & Woocommerce you are responsible for doing this maintenance. Nobody will do it for you. Nobody will remind you. You'll need to hire a developer to make a backup of the site before making any server configuration changes or updating the core software/plugins. So expect downtime and costs.
With Shopify you do not need to do any maintenance whatsoever. None. The core Shopify software is updated by the Shopify team. Apps are updated by the app developers and the host is all maintained by Fastly. It takes you no time and you don't even need to think about it. Job done.
Shopify vs Woocommerce on Ease of Maintenance
Shopify: 10 points
Woocommerce: 0 points
Documentation – Shopify vs Woocommerce
Both Shopify and Woocommerce provide excellent documentation for all the common tasks you'll need to do with the software. We're pretty confident that you'll find the answer to your questions within their documentation. Shopify's documentation is usually more up to date with interactive demos which puts it on top.
Shopify vs Woocommerce on Documentation:
Shopify: 6 points
Woocommerce: 4 points
Support – Shopify vs Woocommerce
Shopify provide 24/7 support. If you have a problem with your store they are there to help in chat, email and on the phone. Woocommerce do not offer any support for your store. If you have purchased a theme/template from them then they will answer questions relating to that product and only that. So they will help you understand how to change the color of a button using one of their paid templates but little else. If you have a problem you're on your own with WordPress and Woocommerce – you need to hire a developer or expert to get solutions. Shopify are there for you and will help resolve your problems – it's part of your monthly fee.
Shopify vs Woocommerce on Support:
Shopify: 10 points
Woocommerce: 0 points
Shopify vs Woocommerce – Conclusion
Final score Shopify vs Woocommerce (Out of 110)
Shopify: 90
Woocommerce: 20
In short: only an amateur would start a Woocommerce store. It's not a professional, secure or scalable solution. We don't advise anyone to use it for eCommerce unless they are already a WordPress blog owner and they only plan on selling a limited range of products with payment via Paypal. In this case Woocommerce may be fine. In all other cases Shopify wins vs Woocommerce.