Liquify are official Shopify Experts & Partners since 2014. If you follow a link to Shopify from our website and make a subsequent purchase this may result in a commission at no extra cost to you. Our opinions remain our own.
Customers around the globe can now use Shopify and Google Pay as their preferred platform and payment option. Since Shopify has partnered with Google to bring Google Pay into the platform's payment options, merchants will find their checkouts will be faster, more convenient, and your store will become more profitable.
Why Shopify and Google Pay Work So Well Together
By integrating Shopify and Google Pay, merchants can enhance the shopping experience of their customers. Google Pay is a preferred way of paying for millions of users around the globe, so when you enable it, you will be offering a known and trusted brand that encourages loyalty and spending.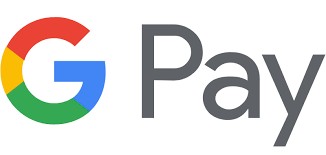 What exactly does Google Pay do in Shopify?
It's simple really, when you enable Google Pay payment options, customers can check out without having to type in their address and payment information. Instead, Google Pay users can simply access that information that's stored in their Google account offering a seamless experience.
Why Would You Want to Have Shopify and Google Pay?
Now Shopify and Google Pay bring even more news to Shopify merchants. As of 2019, customers will be able to use the preferred shipping methods right from their Google Pay accounts. Once they set up the method in Google Pay, it will remain there as their primary shipping method option for all future purchases. This feature makes the checkout process even easier, faster, and more streamlined.
Such a streamlined and accelerated checkout process means an increase in sales and higher customer retention rates. After all, the checkout process is a crucial element that influences customer experience heavily. Ultimately this means less abandoned carts and more orders.
Shopify and Google Pay Requirements
If you want to have Shopify and Google Pay in your Shopify store, there are a few things to do before you can offer it as a valid payment method.
First of all, the Shopify and Google Pay combo will only work for Shopify stores that have Shopify Payments enabled. Shopify Payment is available only in the following countries:
Australia
Canada
Germany
Hong Kong SAR China
Ireland
Japan
Netherlands
New Zealand
Singapore
Spain
United Kingdom
United States
Note that your customers will need to have one of the following browsers (desktop or mobile) to see the Google Pay button: Chrome, Safari, Firefox, or UCWeb UC Browser.
How to Set Up Shopify and Google Pay
If you have Shopify Payments activated, the next step in the setup is to go to your Shopify Admin, and then in Settings, go to Payment Providers.
Locate the Payment Providers section and select Shopify Payments, and then click on the Edit button.
You will find the Google Pay button under Accelerated Checkouts section. Simply tick the checkbox, review Google Pay TOS that will appear, and click the Save button.
Note: If you can't find the Google Pay button in Shopify Admin, it means you either don't have Shopify Payments enabled, or live in a country where Shopify Payments isn't supported yet.
Shopify and Google Pay bring you the best of both worlds: a superior shopping experience, now freshly improved with the simplest checkout process to date.