Liquify are official Shopify Experts & Partners since 2014. If you follow a link to Shopify from our website and make a subsequent purchase this may result in a commission at no extra cost to you. Our opinions remain our own.
Need help with tax development on Shopify? We can help with tax app development on Shopify or Shopify Plus stores
The practical duties and developments of a Shopify Plus store may not be as interesting as the storefront itself, but they can't be ignored without consequence. One of the most important practical aspects is sales tax compliance. If you find yourself not totally compliant with sales tax laws, you can be at risk of fines and other penalties. Tax compliance can also change for each country and state that you sell in so it is important to check the rules if you sell globally.
If you are wondering whether you need to handle sales taxes or if you are even liable for tax is to answer the following questions;
Do you sell taxable products?
Have you passed the tax registration threshold, if there is one?
If you answered yes to the above, then you must register for taxes in that region.Every country and state set their own regulations when it comes to which services and goods are subject to tax. It is important for you to research what these are – especially if you have multiple stores which sell to different countries.
A tax compliance case study on Shopify Plus
In late 2020, the Zakat Tax and Customs Authority, or ZATCA for short, published new regulations on electronic invoicing (also known as e-invoicing) in Saudi Arabia. A year later, the first phase of these regulations were enforced whereby all taxpayers are obliged to provide invoices electronically using a compliant electronic format. In addition to this, they are also required to include a QR code that provides basic information about the purchase and the seller.
Here at Liquify, we were approached by a client with the challenge of making a Shopify Plus store compliant with the new Saudi Arabian digital tax laws that are now in full force. When someone purchases something in Saudi Arabia from this store, they should now receive a tax compliant invoice which has the QR code required to scan invoices correctly, as well as an invoice that is in email or printed format from the Shopify POS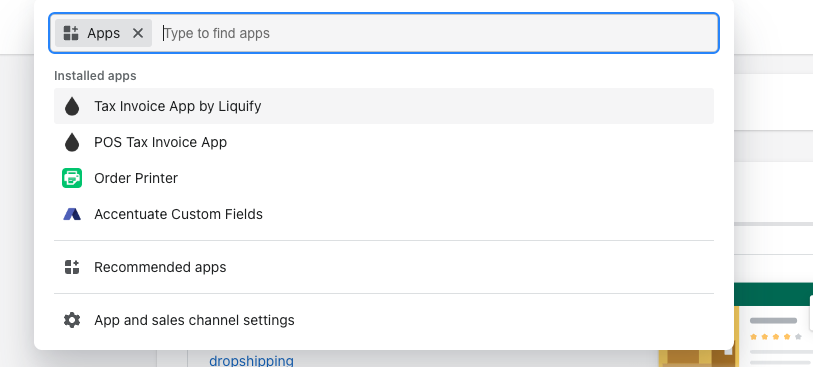 Solutions to the Saudi tax legislation
To help with this we developed 2 custom apps on Shopify Plus using PHP to connect to both the online store and POS, making Shopify stores fully tax compliant in Saudi Arabia.
The two apps we developed included;
One app to manage the sending and storage of tax compliant invoices after purchase from the online store.
One app to manage the sending and storage of tax compliant invoices after purchase from the Shopify POS.
We are confident that these developments and apps will help users based in Saudi Arabia easily provide invoices and other documents that are locally compliant. This way businesses can focus on other areas of their Shopify Plus store worry free!
Get in touch today
Developing specific tax apps for your Shopify store can be quite complex to create and implement with POS and your business may need help with this. We are happy to help you become tax compliant, whether it's for Saudi Arabia or another country.
Simply contact us to start the conversation today, we can develop and advise for any Shopify tax related problems. Our experienced Shopify developers & Shopify Plus developers can build literally anything.