Liquify are official Shopify Experts & Partners since 2014. If you follow a link to Shopify from our website and make a subsequent purchase this may result in a commission at no extra cost to you. Our opinions remain our own.
New to eCommerce? Need to choose which platform to use for your store for 2018/2019 and beyond? Or perhaps you already have a web shop that's in desperate need of a redesign? A bit confused about where to start? Which platform? Which software? Which company?
You're not the only one asking these questions. We get them every day by email and on the phone. Choosing an ecommerce platform is a big business decision. Make the wrong one and you'll set yourself up to fail from day one. That's why we've written this simple guide to help you decide which eCommerce platform is the right one for your business.
We're in a pretty good position to give expert advice on this since we specialize in eCommerce design & development. We've built dozens of eCommerce stores for companies large and small, including rhose for retail giants (like Tesco & Beko). So let's begin in choosing the right eCommerce platform for 2018 and beyond for your business:
1. Do I need an eCommerce platform?
If you plan on selling products or services on your website you need an eCommerce platform. Don't get confused by the lingo here. Shopping carts, eCommerce platforms, shopping baskets, eCommerce software etc all mean the same thing.
The bottom line is that if you need to sell products on your website you need (what we call) an eCommerce platform. Others may call it a shopping cart or basket.
2. What does an eCommerce platform do?
An eCommerce platform is a piece of software. It allows you to sell products, manage orders, accept payments etc – all from one single interface. These could be physical products (like jars of nice sweets for instance) or they could be digital products (like apps or downloadable courses) or even services (like online tax advice).
In the olden days when the web was called the information super highway, people used to have an eCommerce stores built from scratch. It was seriously expensive to do things that way and makes no sense – since most stores actually share a lot of the same functionality even if they sell different products and look totally different.
An eCommerce platform solves this problem. It provides the common functionality required to run an online shop which sells anything. It allows the merchant to do things like:
Create products with different prices, sizes and colors
Manage inventory or stock levels
Print and send invoices/Receipts
Accept credit and debit card payments (and even advanced payment options like Bitcoin)
Create discount codes
Manage customer contact
Create blog posts
Etc…
If it's a good ecommerce platform it will also let you do additional things like integrate with popular accounting software (a massive timesaver) or connect with your warehouse so that orders are dispatched seamlessly.
An eCommerce platform will allow the customer to do things like: add products to the basket and (most importantly) make a purchase using a credit or debit card. All this functionality is there, ready and waiting to be used in popular eCommerce platforms.
3. Understanding the Two Kinds of eCommerce Platform
eCommerce platforms fall neatly into two categories: hosted and self-hosted.
Hosted eCommerce Platforms
A hosted ecommerce platform is one which is SAAS (software as a service). It will give you everything you need to start selling pretty much instantly. These platforms have their own software running on their own servers and the whole infrastructure is owned and maintained by the service provider. They are responsible for the software updates and security fixes, they are responsible for PCI compliance and they are also responsible for hosting the website. And they charge a fee for all this – usually a low cost monthly fee.
Popular hosted ecommerce platforms include: Shopify, Squarespace, Volusion, Bigcommerce, SupaDupa, LemonStand and Sana Commerce.
Usually these SAAS platforms are the best business investment (more on that later). For a low, fixed monthly cost you can create an eCommerce business that can be scaled quickly and securely.
Self-Hosted eCommerce Platforms
Self-hosted eCommerce platforms are very often open source. That means that many people contribute to the core software which you then install and maintain on your own server.
Some people mistakenly think that it's cheaper to run a self hosted eCommerce site. It's not. Trust us. We've been billing eCommerce clients for years and the biggest invoices have always gone to self-hosted sites. Yes- you can get a cheap host. But maintaining the site and ensuring the security of the data (which is the law by the way) is very expensive. It's a false economy for most people to self-host their stores.
With a self-hosted eCommerce platform you'll need a team of people (with development skills) to get your site of the ground securely as well as for maintenance. It's a viable option for larger businesses who have deep pockets. But self-hosting is very poor option for small to medium sized retailers. The costs of maintaining the site/server will not be justified by the sales.
Popular self-hosted eCommerce platforms include: Magento (who do offer a hosted version – but nobody uses it because it's crap), Woocommerce + WordPress and OpenCart.
Should I choose a self-hosted service or a hosted service
The answer to this is simple. If you have a budget of less that $100,000 for building your store then opt for a hosted ecommerce platform. The simple reason being that with self-hosted ecommerce stores you've got to worry about security, server maintenance. Then once that's dealt with you'll need to deal with the next batch of updates for security. It's endless. And if you haven't got the budget to deal with that stuff then you'll be out of business before you start selling.
Even if you have a budget of over $100,000 you'd still be unlikely to self-host these days. Again, the main reason being security. It's no fun when your customers get their credit card details stolen. PCI compliant SAAS eCommerce platforms take that headache and responsibility away from you.
Which eCommerce platform should I choose?
Deciding which eCommerce platform to use for your online store is a seriously big decision. Make the wrong one and you'll be setting yourself up to fail from the very start. Make the right decision though and you'll position yourself for growth and save yourself a heap of money into the bargain.
Any modern, experienced eCommerce web designer/developer will tell you that there are two, and only two, eCommerce solutions which are worth considering for 2018 and beyond. There are lots of rubbish eCommerce platforms out there. Some of them are legacy platforms which haven't evolved in years (literally) and some newer ones which show a bit of promise but don't yet have the community around them to make them a sensible business choice. Others are simply insecure or a massive drain on resources as they don't have all the functionality you'll require. We won't be talking much about them. There's no point. We'll be talking mostly about THE BIG TWO. These eCommerce solutions offer:
Maximum Flexibility (because your needs will change as your business grows)
A Great Designer/Development Community (very important because you will almost certainly need the help of some pro's at some point)
Minimum fuss (for you). You'll need that. Trust me.
So what are THE BIG two eCommerce platforms?
They are (in order or relevance for most clients):


The other (less popular) one's you might read about include: Bigcommerce, Woocommerce, Sana Commerce, Jigoshop, LemonStand, Drupal Commerce, osCommerce, Prestashop, Opencart, Zen Cart, Supadupa, Volusion and 3d Cart. Forget these. Some of them are okay. But they are not the best. To run a successful business you need to demand the absolute best. Leave the second rate platforms for the second rate merchants.
If you've got any sense at all and your budget is under $100k your store should be built on Shopify. It's simply the best SAAS platform in the world and it's growing bigger and better every day.
If you've got a budget of over $100k you can consider Magento. But then and only then. And it will need careful discussion with a team of developers before deciding on which is best for you since Shopify still trounces it in many ways.
The other (lesser) eCommerce platforms you might read about include: Bigcommerce, Woocommerce, Sana Commerce, Jigoshop, LemonStand, Drupal Commerce, osCommerce, Prestashop, Opencart, Zen Cart, Supadupa, Volusion. Forget these. Some of them are okay. But they are not the best. To run a successful business you need to demand the absolute best. Leave the second rate platforms for the second rate merchants.
If you've got any sense at all and your budget of $0-$100k your store should be built on Shopify. It's simply the best SAAS platform in the world and it's growing bigger and better every day.
If you've got a budget of over $100k you can consider Magento. But only then. And it will need careful discussion with a team of developers before deciding on which is best for you.
Shopify – the best hosted SAAS eCommerce Platform for 2018/2019 and beyond
Below I'm going to give an overview of Shopify along with a small analysis of the ongoing costs of running a store on the platform. Then I'll do the same for Magento. Then I'll run through the other main platforms and say why they are not as good as these two very BIG ecommerce platforms.
Shopify is the most suitable eCommerce solution for…
Those who want a fixed, low cost monthly fee for running their store. Prices start from $29/month.
Those who may plan on setting up the store themselves (it's a really simple platform for beginners and there are many existing template designs you can choose from – check them out)
Those who want an easy store to manage (any noob could manage a web shop with Shopify given a bit of training)
Those who want a very fast loading website (Shopify provide excellent hosting which is included in the monthly fee for using the software)
Those who want a nice selection of modern designs (pre-designed stores which you can tweak and fill with products)
Those who want to scale effortlessly as their business grows
Those who want to accept credit and debit cards easily and quickly
Those who want maximum security with full PCI compliance.
Possibly Not the Best eCommmerce Solution For…
Those who absolutely need a multi-lingual/currency store.
This is the main perceived drawback of Shopify. Like many things built in North America – it wasn't built with multi-anything in mind. Each Shopify store can only have one checkout currency or language. The good news is that most merchants are absolutely fine with one currency/language – at least to begin with – and it certainly makes accounting/advertising easier!
And when you grow into international markets you can hire a Shopify developer to clone your store to serve multiple countries via subdomains. It's quite quick and much better for SEO to have multiple stores serving different geo-regions.
Setup fees for Shopify
It's free to setup store on Shopify and we suggest that if you are starting out with a low budget you give Shopify a go with a free trial and free theme/template (design layout).
You can buy pre-made themes/templates for around $150. Many people can setup show for next to nothing which is pretty awesome.
Hiring a Shopify developer or designer to help with setup, design tweaks etc will get much more professional results – naturally. And if you plan on scaling seriously then you should hire a Shopify Designer/Developer to help you.
Fees for Shopify experts vary but expect to pay upwards of $1,000 for a store setup with an existing template or pay hourly rates for design changes.
This is a breakdown of our fees for 2018:
Hourly rates: $75
Setup and template customization: $2-$5k
Bespoke Build: $10k+
Ongoing costs for Shopify
It costs money to keep a website going – regardless of the platform chosen. That's just a fact of trading online. There are always frictional costs trading anywhere. Here is a breakdown of the ongoing costs associated with running a small to medium sized Shopify store.
$29/Month – Basic plan with Shopify.
$79/Month – Standard plan with Shopify.
$299/Month – Advanced plan with Shopify.
View Shopify's Pricing plans and features here.
We've recently written a separate Shopify Plus Review here – which is the enterprise class version of Shopify.
Most competitive gateway fees: 2.9% + 30¢ per transaction – If you are based in the UK, US or Canada and are using Shopify Payments as the credit/debit card processor.
Gateway fees vary and you will need to research which is the most cost effective gateway for you based on your location. Shopify integrates with all major payment gateways.
See a list of payment gateways by country for Shopify here.
What are the Features of Shopify?
Shopify has all the main features of an enterprise class eCommerce platform. Each plan comes with a different range of features.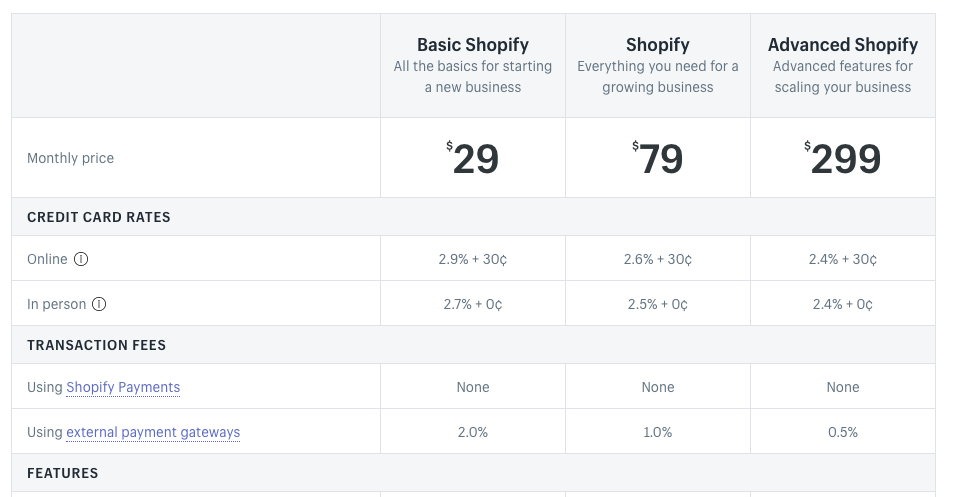 You can view the full features of Shopify by plan type here. We can't include them all here – there are simply too many!
Why we think Woocommerce with WordPress is rubbish for eCommerce
You might have heard of WordPress. It's a very popular blogging platform used by millions of people all around the world. We love WordPress and build websites (like this) with it all the time. But it's not built for eCommerce. It's been extended for eCommerce with a plugin called Woocommerce.
I can't stress this enough: Woocommerce is for amateurs. If you plan on selling 5 pairs of knitted socks a month then go for it. But if you plan on selling serious amounts of products and scaling your business internationally then forget it. You'll be hacked before you've made enough to cover your costs and your customers will not thank you.
A few years ago Woocommerce themselves were hacked – leaking thousands of credit cards (including our very own credit card details which were plundered) to nasty hackers. Since that day we've seen more and more security holes in the code.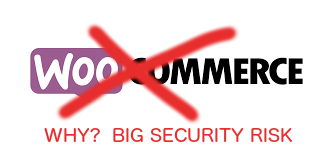 Woocommerce is a plugin which extends the core functionality of WordPress to allow eCommerce to take place on the site. Whilst this does work in a way – it's a solution which is very ugly on the inside (bad code), expensive to maintain (because things break often) and highly insecure (any monkey can hack a WordPress site). You also have to host the website on your own server (which costs money and takes time) and there are constant security updates and patches to worry about.
Why bother with all that? If you're running a business you need to minimise hassle and Shopify does just that for $29/month. It's a dedicated ecommerce platform which is super secure, fully hosted and PCI compliant.
WordPress with Woocommerce is a false economy solution. You save a few bucks in hosting and spend a hundred times more on hiring developers when things go horribly wrong.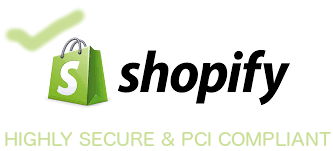 When Magento is a Suitable eCommerce Platform?
Magento is a big, complex platform. A great Magento developer can do just about anything with the platform and it's more suitable for seriously big eCommerce stores or stores which require complex integrations.
You'll need a budget of at least $100k to get started with Magento (to do things properly and securely) and even then you'll have the responsibility of self-hosting.
The chief benefit of Magento over Shopify is that it can handle multi-lingual/currency functionality from one single store. With Shopify you would need to have multiple stores serving different locations (which also has some SEO value over the single Magento store).
So Magento would be the eCommerce platform of choice if you needed a single muti-lingual store or a checkout with multiple currencies rather than multiple geo-localized stores.
The big downside to Magento is that it's complex and ugly and clunky on the inside. Many smaller clients complain that Magento is too complex, buggy and requires constant work from a developer. Lots of store owners find it frustrating. Since it's self hosted you'll need to ensure you're PCI compliant (if accepting credit/debit cards on the server) and be responsible for your own hosting.
What are the ongoing costs of Magento
$100 – $5000/Month – Hosting & SSL
2.9% +30¢ per transaction – If you are using Stripe as the payment gateway (there are plenty to choose from, few cheaper or better though than Stripe). Transaction fees with Stripe may also be lower if you have high volumes.
$5000/Month + – Maintenance
This is a big unknown with Magento. But budget for having monthly updates and an in-house developer if you plan on running a serious international store.
Squarespace? It's for Babies…
Squarespace is another SAAS service you may hear about. Yes – you can get a nice little website up with Squarespace pretty quickly and cheaply but you will never scale with this platform. It's very limited in the back-end and so you'll never scale. It's very, very, very limited. With that comes a certain ease of setup for the amateur – but you'll always be that. An amateur.
Volusion is a bit 1998
Volusion used to be a major player in the eCommerce world but not any more. It's totally 1998 and a very poor investment. Forget it. They haven't done anything useful with the platform.
Bigcommerce showed promise and failed to innovate…
Bigcommerce once looked like they were ready to give Shopify a run for their money but they gave up and have failed to innovate. We don't see them staying in business for too much longer…without serious investment.
Conclusion – which is the best ecommerce platform for 2018…2019…and beyond…
Hopefully the above information will be able to help you make a decision about which eCommerce platform to choose for your business. For most of you it will be Shopify. Some of you will consider Magento at the same time as Shopify.
If you've got any questions or would like a quote then feel free to contact us. We're always here to help and give advice.